US TOO! Prostate Lecture Series
---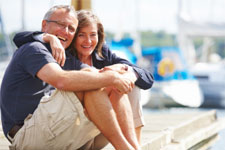 For survivors of prostate diseases and your families - become well informed, give and receive support, ask questions, and express concerns.

The MD Anderson Cancer Center at Cooper is proud to present the only US TOO! Prostate Lecture Series in Voorhees, NJ. This is a joint venture of leaders in the care and treatment of prostate diseases, the Cooper Prostate Center, and US TOO! International.
This will be a presentation by medical professionals on the diagnosis, treatment options, and management of prostate diseases. There will also be time for patients and their families to ask questions and share experiences. Significant others are invited to attend.
Upcoming Sessions
---
There are currently no upcoming sessions for this event