Berkowitz Family Foundation Lecture 2021
---
Bearing Witness to Suffering: How the Coronavirus Pandemic is Transforming Critical Care Medicine
The coronavirus pandemic has created unimagined hardships for people around the globe. Physicians and other health care workers are being called upon to risk personal health and safety in order to care for those stricken with the virus, and health care institutions are being stretched to the breaking point from the burdens imposed by the pandemic. This is especially true in the provision of intensive care to critically ill patients with COVID-19.
Emily Damuth, MD and Anthony Rostain, MD, MA will explore the challenges to humanistic medicine we are facing in this time of COVID focusing on the moral dilemmas and emotional consequences of separating patients from their families during hospitalization. The lecture will highlight ways in which our responses to the pandemic have refocused critical care medicine on fundamental values of humanism, interpersonal connection, coping, and resilience.
EVENT DETAILS:
4 p.m. - Reception (Light refreshments provided)
5 p.m. - Lecture (Masks required for all attendees)
This event is free and open to medical students a faculty at CMSRU and CUHC.
Seating is limited. Registration is required. (Click "Register Now" link below.)
RSVP by Monday, Nov. 8.
ABOUT THE SPEAKERS:
Emily Damuth, MD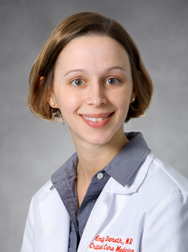 Division of Critical Care Medicine
Assistant Program Director, Critical Care Medicine Fellowship
Cooper University Health Care
Assistant Professor of Medicine and Emergency Medicine
Cooper Medical School of Rowan University
Dr. Damuth received her medical degree from the University of Michigan. She trained in emergency medicine at Duke University Medical Center prior to completing her fellowship in critical care medicine at Cooper University Hospital. She is currently an Assistant Professor of Medicine and Emergency Medicine and splits her clinical time between the emergency department and multidisciplinary critical care units. She received the Diane Barton Caring Award in 2020 and was nominated as a champion of humanism for the Arnold P. Gold Foundation in 2021. Dr. Damuth serves as an assistant program director for the critical care medicine fellowship at Cooper and helps oversee the ECMO program. She is passionate about medical education and is an advisory college director at CMSRU. She enjoys mentoring medical students, residents, and fellows and received a Golden Apple Teaching Award in 2020.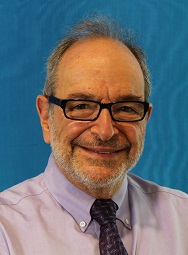 Anthony L. Rostain, MD, MA
Chief and Chair of Psychiatry and Behavioral Health
Cooper University Health Care
Professor of Psychiatry and Pediatrics
Cooper Medical School of Rowan University
Dr. Rostain graduated from Yale University with a BA in Philosophy and Psychology, and he received his MD degree from New York University. He trained in Pediatrics at The Children's Hospital of Philadelphia, in Psychiatry at the Hospital of the University of Pennsylvania and in Child and Adolescent Psychiatry at the Philadelphia Child Guidance Clinic. He also received a Masters' degree in Medical Sociology as a Robert Wood Johnson Clinical Scholar at the University of Pennsylvania. Dr. Rostain served as Vice Chair of Education for the Department of Psychiatry at Perelman School of Medicine from 1998-2017 and was Co-Chair of the University of Pennsylvania's Task Force on Student Psychological Health and Welfare from 2014-16. Dr. Rostain's primary area of expertise is "lifespan neurodevelopmental psychiatry," which includes disorders such as Attention Deficit Hyperactivity Disorder (ADHD), Tourettes Syndrome, Autistic Spectrum Disorders, Nonverbal Learning Disabilities and other neurologically based conditions that adversely impact cognitive, emotional, and behavioral functioning. He has made significant literary contributions, including three books and dozens of articles and chapters, and is an internationally renowned lecturer.
About the Berkowitz Family Foundation Lecture Program:
This event is generously funded by The Berkowitz Family Foundation, located in Merion, PA. The Foundation was created to support a variety of philanthropic activities, locally and around the world, with a special interest in activities related to medical ethics, education, and programs for seniors. The gift resulted from an initiative taken by the late Mr. Edwin Berkowitz, a successful businessman and philanthropic leader in the Delaware Valley, who passed away in January 2016 from cancer. We celebrate the ninth annual Berkowitz Family Foundation Lecture Program in his memory.
Upcoming Sessions
---
There are currently no upcoming sessions for this event