Tobacco Cessation During a Pandemic-Webinar
---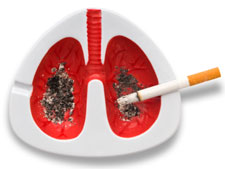 According to the Centers for Disease Control tobacco use remains the leading preventable cause of death and disease in the United States. Cigarette smoking alone kills 480,000 Americans each year. Smoking of any kind of tobacco reduces lung capacity and increases the risk of many respiratory infections. COVID-19 is an infectious disease that primarily attacks the lungs. According to the World Health Organization, some research suggests that smokers are at a higher risk of developing severe COVID-19 outcomes and death.
Learn cessation techniques from our experts during this online event.
Registrants will receive an email with the webinar log-in information for the event.
Upcoming Sessions
---
There are currently no upcoming sessions for this event