The Evolution of Precision Medicine in Cancer Care (September 5 2019)
---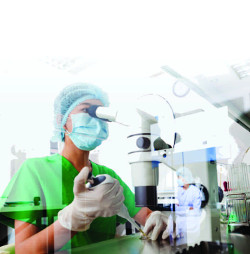 The Evolution of Precision Medicine in Cancer Care will give attendees the ability to describe current approaches to genetic testing for hereditary cancer syndromes, identify potential benefits and limitations of the multigene panel testing approach for hereditary cancer syndromes, and discuss the implications, risks, and benefits of genetic testing for the individual and their family. Attendees will also be able to understand the role of genetics and genomics in cancer care, discuss evolving indications for hereditary cancer genetics and precision medicine in oncology, and discuss the role of immunotherapy and other targeted therapies in cancer care.
The intended audience for this conference includes primary care physicians, obstetricians, gynecologists, gastroenterologists, medical oncologists, surgical oncologists, and radiation oncologists. Fellows, residents, physician assistants, advanced practice nurses, genetics professionals, tumor registrars, and other allied health professionals with an educational need or interest in this topic may also attend.
There is no cost for this event, but seating is limited and pre-registration is required. No walk-in registrations please.
Upcoming Sessions
---
There are currently no upcoming sessions for this event