Women's Body Sculpting
---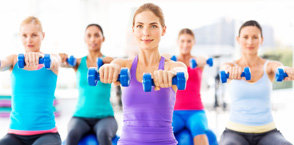 Strength training exercises that uses weights, bands, and balls with stretching and cardio.
All exercise levels welcome.
Bring two, 3-pound hand weights.
This class requires students to be able to stand, sit, and be able to get up and down from the floor. Any physical restrictions require medical clearance.
The $100 registration fee includes 12 classes to be taken consecutively for maximum benefit. Select the week that you want to start your 12-week session.
Click here for directions to The Ripa Center for Women's Health and Wellness.
Upcoming Sessions
---
There are currently no upcoming sessions for this event