Free Weight-Loss Surgery Informational Seminars
---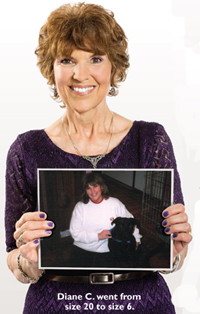 If you're trying to decide if weight-loss surgery is right for you, we can help. Cooper's specially trained bariatric surgeons and advanced practice nurses devote 100 percent of their practice to the individualized care, treatment, and life-long support of patients choosing weight-loss surgery. Cooper's Bariatric and Metabolic Surgery Center has been designated as a Bariatric Surgery Center of Excellence® by the American Society for Metabolic and Bariatric Surgery for meeting rigorous criteria for safe, high-quality surgical care.
For more information on the seminar, please visit our website or call 856.673.4500
to schedule an appointment.
Bariatric surgery procedures at Cooper use a minimally invasive approach for shorter recovery times and less post-operative pain. Procedures we offer include:
Rou-en-Y gastric bypass
Sleeve gastrectomy (gastric sleeve surgery)
Candidates for weight-loss surgery are about 100 pounds or more overweight and have a BMI greater than 40 or BMI greater than 35 with medical complications related to obesity, such as diabetes, hypertension, or sleep apnea.
Take control of your life and discover the real you. Join us for a free weight-loss surgery information seminar and find out more about your options.
Speakers:
Rohit A. Patel, MD, FACS, FASMBS
, Director, Cooper Center for Metabolic and Bariatric Surgery
Dawn Stepnowski, DNP, MSN, APN-C
, Associate Director
Brendan G. O'Connell, MD
, Attending Surgeon
Sheree Pinckney, MSN, APN-C,
Nurse Practitioner
For questions or directions, call 856.673.4500.
Upcoming Sessions
---
6017 Main Street
,
Voorhees
,
NJ
08043
Wednesday, Jun. 20, 2018

6:30 pm - 7:30 pm

FREE
Register Now

Thursday, Jul. 12, 2018

6:30 pm - 7:30 pm

FREE
Register Now

Wednesday, Aug. 22, 2018

6:30 pm - 7:30 pm

FREE
Register Now

Thursday, Sep. 13, 2018

6:30 pm - 7:30 pm

FREE
Register Now