Parenting Workshop: Avoiding the Pitfalls of College for a Student With ADHD & LD
---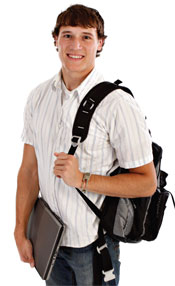 The Ripa Center for Women and the Cooper Learning Center present this informative, interactive workshop for senior high school students with ADHD/learning disabilities who are planning to attend college and their parents.
This program, led by Richard Selznick, Ph.D., Director of the Cooper Learning Center, will address the challenges of transitioning to college and the many issues which students and their parents should know and address in advance.
Dr. Selznick, renowned pediatric psychologist and author of The Shut-Down Learner: Helping Your Academically Discouraged Child, will address the following topics:
Understanding legal rights and responsibilities.
Disclosing your disability during the application process.
Documenting your disability.
Transition planning for college.
The application process and colleges to consider.
IDEA vs. 504.
Developing self knowledge.
Student tendencies and risks of college that lower the odds of success.
Understanding use of Assistive Technology.
Developing self-advocacy skills.
Helpful resources.
Role of medication.
Upcoming Sessions
---
There are currently no upcoming sessions for this event