Endocrinology and Diabetes Update for the Primary Care Provider Spring 2021
---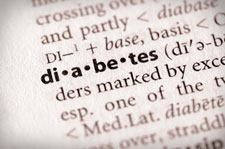 Intended Audience
The intended audience for this conference includes primary care physicians and specialists in endocrinology. Physician assistants, advanced practice nurses, and other physicians with an educational need or interest in this topic may also attend.
Overall Learner Objectives
Present clinicians with current and emerging strategies in the management of patients with diabetes mellitus including the role of sodium-glucose transport 2 inhibitors (SGLT-2i) and glucagon-like peptide-1 (GLP-1) agonists, the impact of these agents on the risk of cardiovascular and diabetic kidney disease, and effective utilization of continuous glucose monitoring to guide clinical decision-making in a primary care office.
Understand the role of new anti-diabetic agents in decreasing HbA1c.
Understand the role of diabetes mellitus technology in individualized care of individuals with diabetes.
Click here to download the complete brochure (PDF).
Upcoming Sessions
---
555 Fellowship Road
,
Mount Laurel
,
NJ
08054
Tuesday, Apr. 27, 2021

5:30 pm - 8:00 pm

$0 - $25
Register Now
---
Webinar
,
Online
,
See event
for details.
Tuesday, Apr. 27, 2021

5:30 pm - 8:00 pm

$0 - $25
Register Now